Such a great tool to have, nothing comparable you will not regret owning the Bucket Buddy!
JAMES W EBERLY JR: HANDS DOWN THE BEST PAINTING ACCESSORY!
Works great for ladder work!! I have started using the bucket buddy clip any time I am trimming with a brush. Has increased my efficiency painting while being safer. Will never go back to holding a paint can or pail . Great product!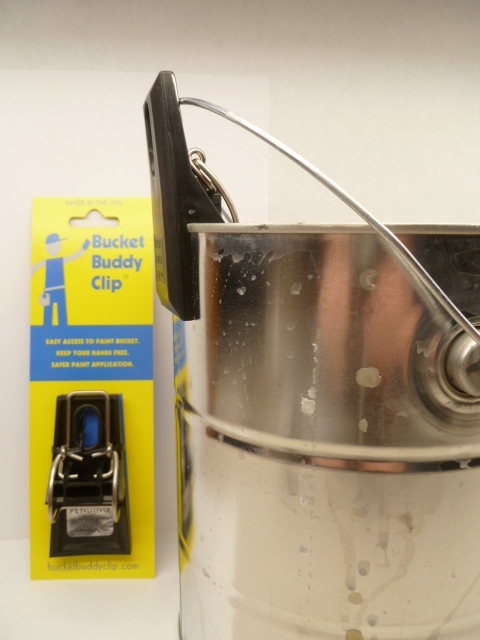 BEN FARRELL: I WOULD SAY THIS IS ESPECIALLY GOOD FOR THE "PRODUCTION PAINTER".
I would say this is especially good for the "production painter". If you're cutting in room after room and you know you're gonna be at it all day, make work a little easier. the free hand is what it's all about. you can switch hands, reach further, and keep better balance in heights. its great idea and a fine tool to have. - Ben Farrell - Integrity Paintworx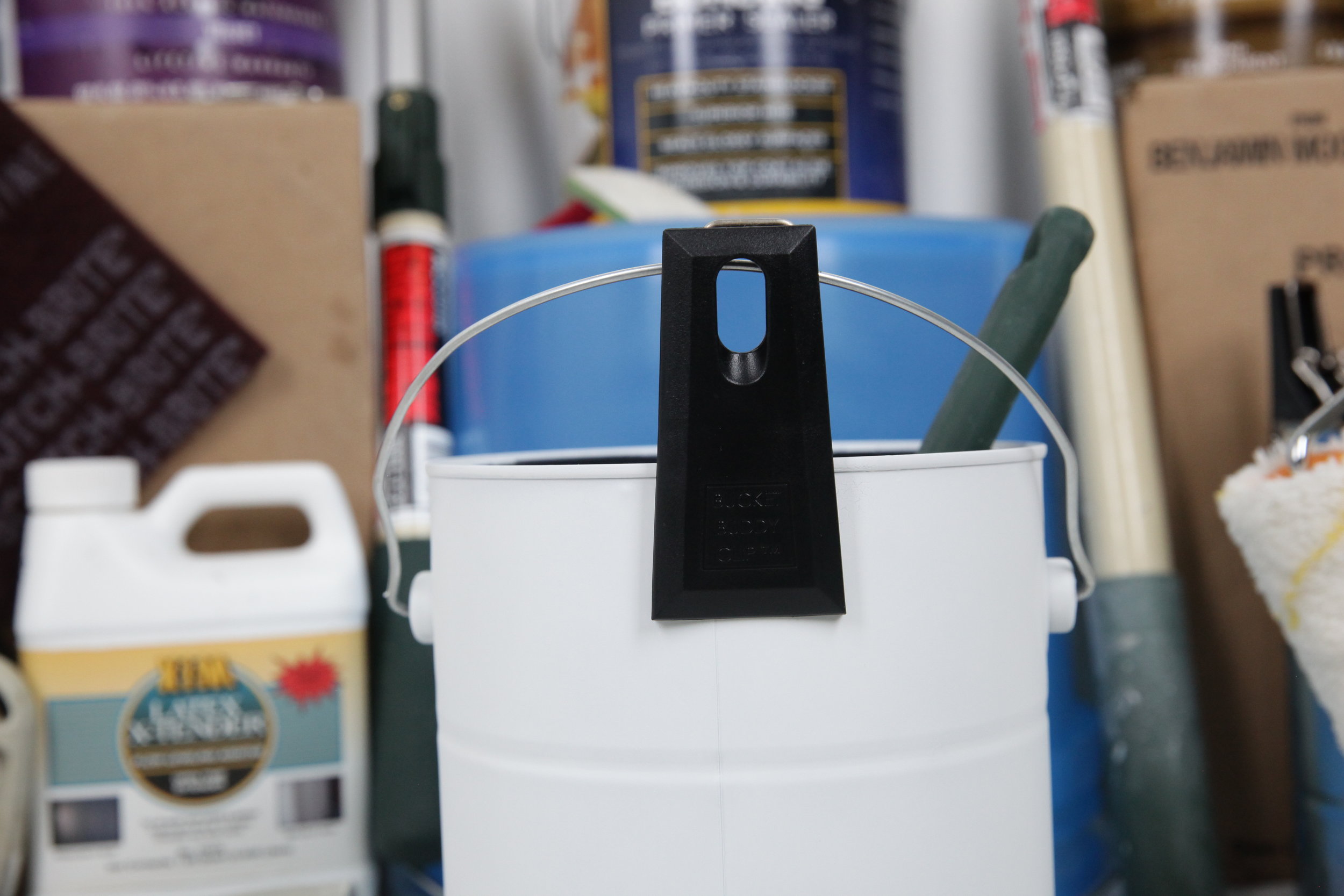 ANONYMOUS: THE BUCKET BUDDY CLIP IS AWESOME!
This Invention is a revolutionary tool for anyone who uses a brush and can to paint interior and exterior houses, commercial or residential!
It frees up both hands to climb ladders, frees up one hand to balance with/hold steady with when your brushing. It also prevents your bucket from tipping over and spilling while it is attached to your hip. I really works awesome and is an essential tool that every painter should have. If you don't believe me, you should try it for yourself! It rocks!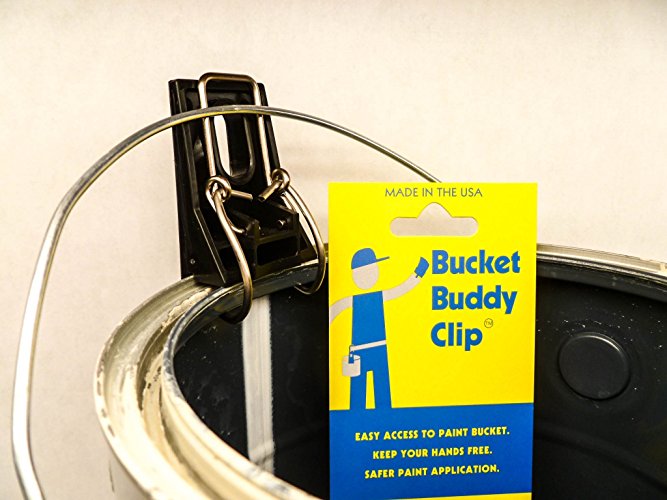 PETE: BUCKET BUDDY MAKES PAINTING EASIER AND MORE EFFECIENT!
My crew and I have been using bucket buddy's for over a year now. Makes ladder and brush work a lot more efficient as well as preventing spills and keeping brushwork a bit cleaner all around. A must for any professional or do it your self painter!!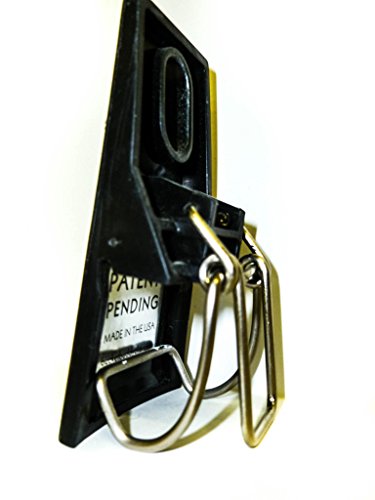 DAVE: IT IS THE MOST USEFUL TOOL IN MY GRIP!
I painted for 40 years without a bucket buddy clip but now if I cant find mine i go to the store and get one, it is the most useful tool in my grip.